Sensory Photo Walks in Digbeth, Birmingham

This Autumn you are invited to join some rather special walks exploring the streets of Digbeth, Birmingham with your camera and your ears.
Sat 16th November with SOUNDkitchen and Pete Ashton.
Sat 23rd November with Sam Underwood and Pete Ashton.
Sun 24th November with Pete Ashton and audio from SOUNDkitchen.
Info and Booking below. ↓↓↓
Your guide is photographer, artist and teacher Pete Ashton, myself. I've been running photo walks in Digbeth for the last couple of years through Photo School. They have been popular with people in a number of ways so I decided to spend some time looking at why they worked and how they could be made even better. These new walks are the result of that research and are designed to encourage you to see your city in new and different ways.
To get us seeing differently I'm working with sound artists and musicians on three of the walks. The SOUNDkitchen collective recently ran a listening walk around Edgbaston Reservoir for Still Walking which I found very inspirational. Experimental musician Sam Underwood makes field recordings of urban and rural environments and is currently artist in residence at Town Hall / Symphony Hall. They'll provide aural stimulation and help you listen closely to your surroundings as you photograph the city. For the fourth walk we'll be using another sense - touch. You'll be asked to think about how the city feels, from the texture of the brickwork to the smoothness of the metal signage, and feed that into your photography.
The Walks
Listening with SOUNDkitchen
Happened on Saturday 16th November. Read the report.
Micro-listening with Sam Underwood
Happened on Saturday 23rd November.
Sam Underwood will bring an array of microphones and stethoscopes and get us listening to the small sounds of Digbeth. Photographically we'll also be looking at the small, getting up close and creating abstract images from the detail. In both cases we'll be experiencing the bits of Birmingham that are usually ignored. Some of these sounds will be recorded and your photos can be included in an online artwork after the event.
Soundtracking with SOUNDkitchen
Happened on Sunday 24th November.
Have you ever noticed how the music on your headphones can make the city feel different? On this walk we'll be seeing how this can affect your photography. SOUNDkitchen will be preparing a special 60 minute recording, abstracted from sounds collected in Birmingham, which we will all listen to at the same time as we walk through Digbeth. It will take you through different moods and focus your thoughts and afterwards we can match our photos to the soundtrack and see if any patterns emerge. If you don't have an mp3 player we can provide one. - please ask when booking
More info about this walk.
Download the mp3 here. (130mb mp3)

What you need to take part:
A Camera. Any camera will do. It can be a chunky DLSR or a cheap compact or your phone. If it can take a picture it's a camera.
Eyes. These walks are about a group of people seeing the city in lots of different ways. If you enjoy looking at things these walks are for you.
Ears. As well as photography the walks will involve listening to the sounds of the city.
And that's it.
What you emphatically don't need:
Photographic skills. I am fascinated by how so many people have a camera on them at all times and are constantly taking and sharing photos, but don't consider themselves "photographers". I want these sorts of people on the walk.
Artistic awareness. These walks are officially "an artwork" and are informed by lots of artistic ideas but, like the engine of a car, you don't need to think about those details, unless you want to.
What you'll get from these walks:
Develop your photographic eye. The walks have their origins in my photography teaching and it's my intention that you'll learn new and useful ways to use your camera to create great pictures.
A deeper understanding of Birmingham. By spending time closely examining the detail of the city you'll see things you'd miss rushing from A - B.
A fun day out. While grounded in Very Serious Ideas these walks will be playful and easy-going. You'll have a different experience, meet new people and hopefully come away smiling.
Places on the walks are £5 each. Each walk will last around 90 minutes and be followed by a chat somewhere warm.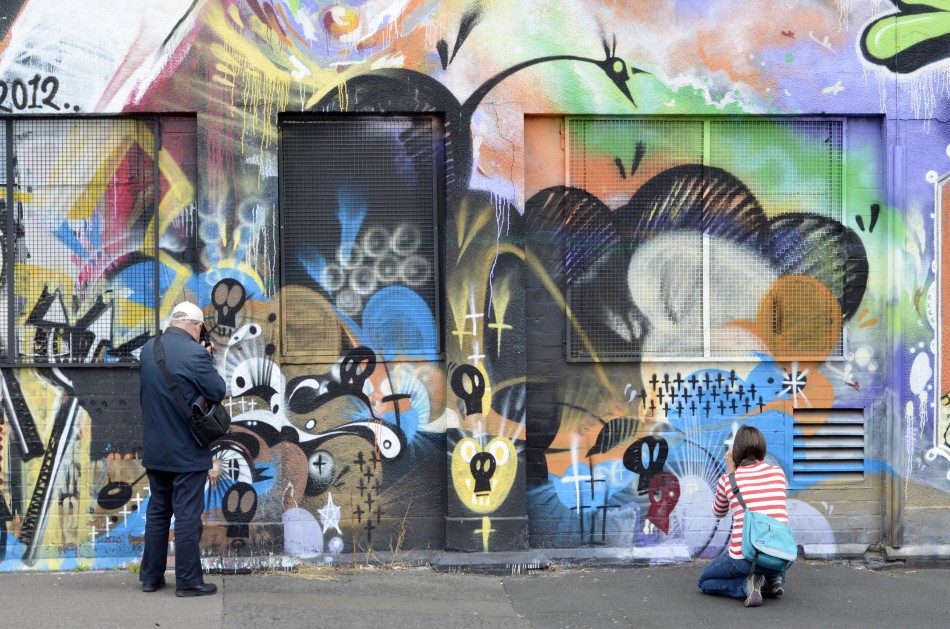 ---
These walks form part of a development investment from the Arts Council which requires me to put their logo here:


You can read about how this investment has been used on the Art Pete blog. A full evaluation of the process will be published in January 2014.
Photos taken on Photo School walks during 2012 and 2013