I have three exhibitions of my art in Birmingham over the next couple of months, which is delightful.
BOM Fellows Show

March 9th - April 30th
Birmingham Open Media
Since November I've been a Fellow at Birmingham Open Media aka BOM. On the most prosaic level it means by working there I help inform the direction this new space develops in. There are 10 of us, from a variety of backgrounds and disciplines, and this two month show sees us shake out why we're here and what we can do together in a public forum.
My initial contribution will be documentation of Sitting In Stagram which ties together a number of my interests and reached at least 750,000 people over the last 10 days, which is insane. This will be on show from March 9th. Following this, a month later, will be an installation which tries to take this from Instagram and into the gallery space while attempting to retain what makes it interesting by collaborating with my fellow Fellows and others.
Miniature Camera Obscuras for Flatpack Festival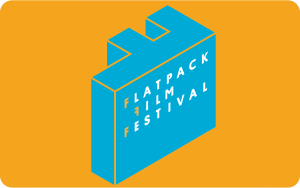 20th/21st March
Info
While the Kickstarter-funded Birmingham Camera Obscura is being constructed by professionals, Jenny and I will be making our first outing of the year, hanging mini camera obscuras in the window of Home Cafe Deli on Church St as part of the Flatpack Film Festival. The idea is these devices will show miniature movies directly sourced from outside the cafe, and we'll be running workshops where people can make their own from cardboard and tracing paper. Ours will be rather splendid, though, and we hope you'll enjoy them.
Cross City Walks for Flatpack Festival
27th - 29th March
Info
On the second weekend of Flatpack I'll be showing the fruits of a different collaboration in a completely different venue. Upstairs from the lovely Polish Expats centre Centrala I'll be installing a screen showing the timelapse photos taken on Andy Howlett and my Cross City Walks where we walk across Birmingham is as straight a line as possible. In front of the screen will be treadmill which controls the speed of the film. But run too fast and things might take a strange turn.
Our initial four walks will be on show along with copious information about this project which we plan to develop over the next year in collaboration with others. The installation is part of the Video Strolls strand of Flatpack, curated by Andy.
More info about all three to come as I inevitably document the process.