This morning I went out to the local park and four photos of a tree which I turned into this: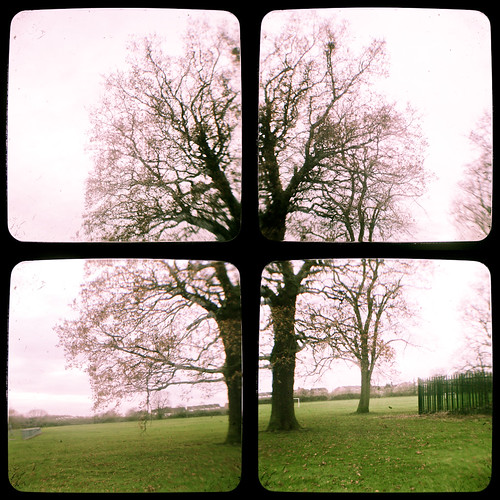 And then this evening, cycling back home from Digbeth, I paused on the junction with Birmingham's Middleway ring road to shoot this:
I've been thinking more about making grids and polyptychs of late, mainly because they make for more interesting photos. I don't think these two were a success though. The tree looks clumsy and doesn't compare to this beauty from nearly three years ago and the road shots just don't work as a trio (I'm thinking I should have angled them together maybe) but it's been a while since I thought about my TTV like this and I'll get there in the end.
In somewhat related news I announced on the ASH-10 blog that I'm cutting right back on the consultancy work and will be spending the next year trying to make a living from these photos. Over the next month I'll be putting my strategy in place ready for January so expect a few more experiments between now and then, followed by some major league blogging about the process and practice of my art.