In response to this Photographers' Gallery commission I had an idea for a technique that would combine the related but distinct mediums of animation and photography. The proposed work will be a bit more complex and once it's gone through the submission process I'll blog it properly, but I'd like to get this little experiment down.
The core of the idea is that animations can be considered series of images designed to be seen in rapid sequence while photographs are generally created to be see alone or laid side by side. I was looking for a simple method that would combine these two approaches, something that would produce a series of images that worked in sequence but also stood alone as distinctive works.
I started with an experimental animation from 1908 called Fantasmagorie, because it's very simple and out of copyright.
I downloaded this and used Quicktime 7 to export a series of frames. I inverted these and cleaned them up to create templates to work with.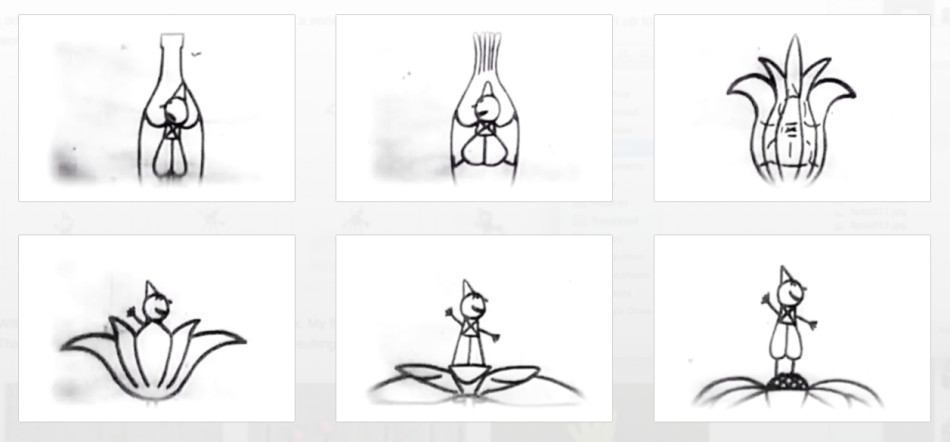 With an hour of light left in the garden I set to work. My first idea was to recreate the cells using random stuff I found. This was fun but proved to be too abstract. The resulting didn't have anything in common. The flow wasn't flowing.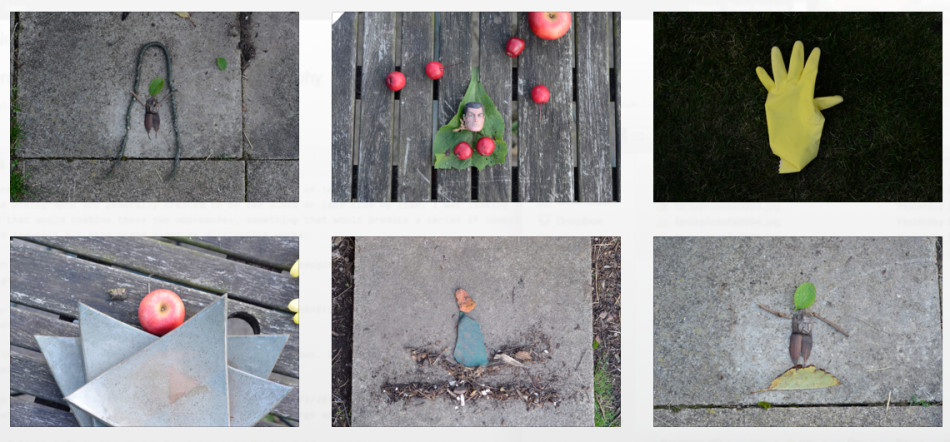 So I took the cells I'd printed out and cut out the main character.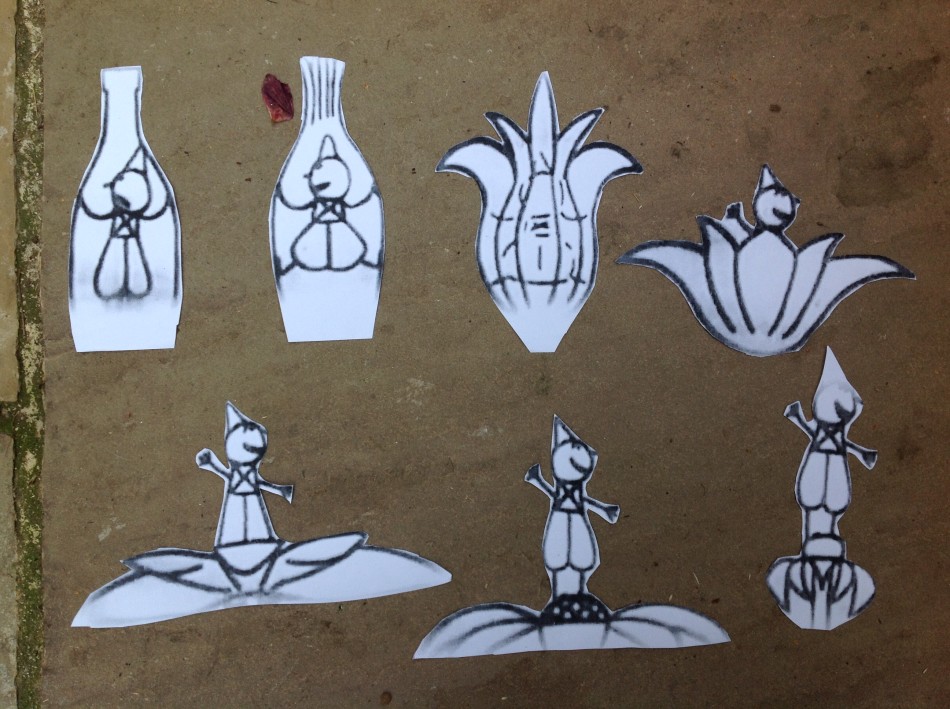 Then Fiona and I ran around the garden in the dying light trying to find interesting ways to photograph this character in different contexts.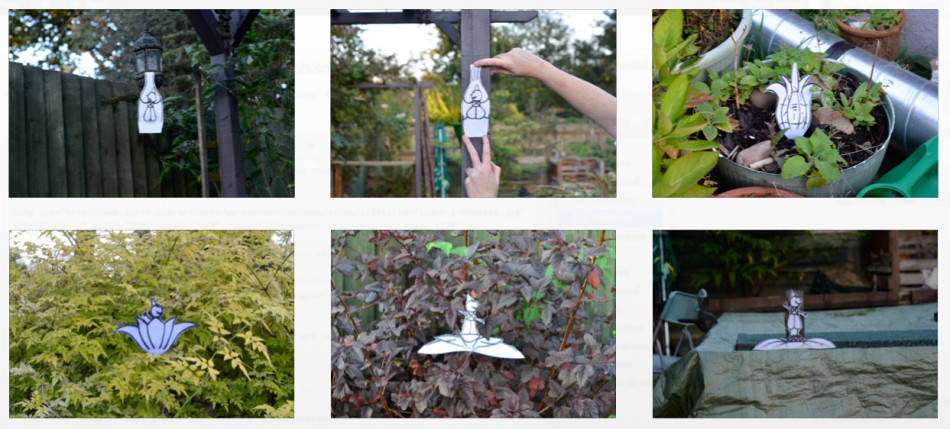 They're not great photos by any stretch, but that doesn't matter. They work as photographs (reminiscent of the Flat Stanley Project). The question was whether they'd work as an animation.

I think that works, at least enough to move on to the next step.
Partial inspiration for this came from Dor Zlekha-Levy's Ayooni